Delivery Options
Food Delivery
Local grocery deliveries such as cub.com, hyvee.com, aldi.com, etc.
Instacart – groceries delivered from local stores
Farm Box Direct – Organic and Natural Produce Delivery
Daily Harvest – delicious and nourishing smoothies, soups, oats, lattes and more delivered to you
Fresh Direct – online grocery shopping and delivery
Wild Alaskan Company – A monthly seafood membership that delivers sustainably-sourced seafood to your doorstep
Sea to Table – USA wild-caught, sustainable, traceable seafood delivered to you
Thrive Market – organic & non-GMO brands delivered to your door
Butcher Box – 100% grass-fed, grass-finished beef. Free-range organic chicken. Heritage-breed pork.
Porter Road – Pasture-raised beef, pork, lamb, and chicken delivered straight to your door
Drink Delivery
Drizly – Alcohol delivery in Minneapolis
---
Recipes
Recipe Favorites (Staff Picks)
Bo's four favorite recipes from his mother-in-law
Pop-overs – with Bo's tips below:

Pre-heat the pan by itself for 2 min before pouring in the batter
Place popover pan on lowest rack
Use lukewarm milk, not cold
Special Offer Cookbook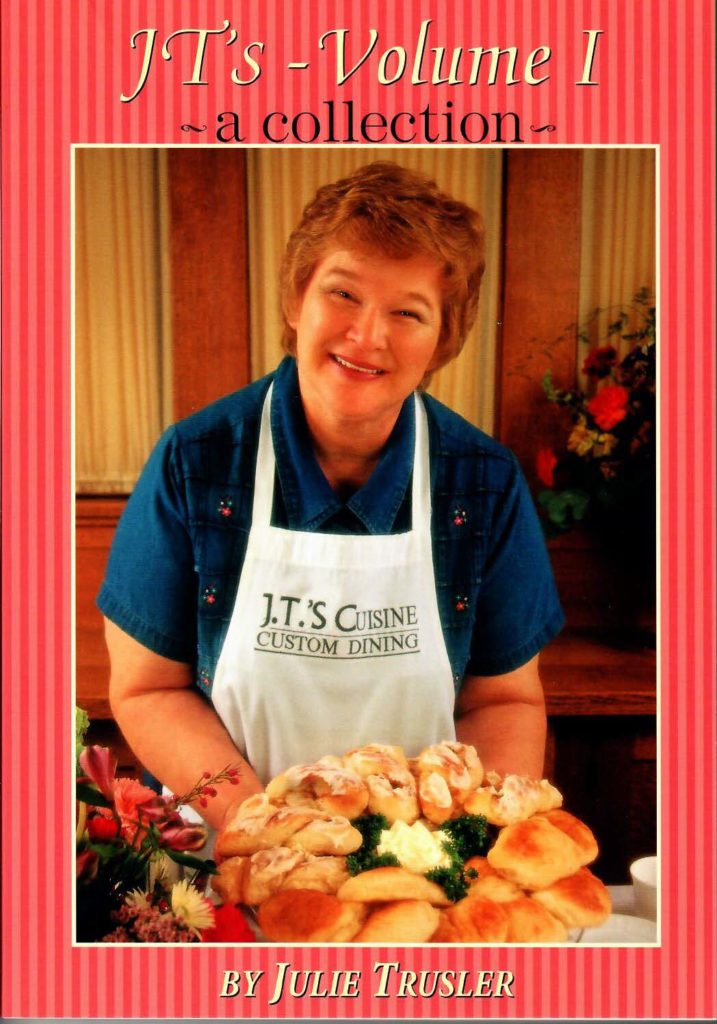 For more years than most of us can recall, Julie Trusler, Bo's mother-in-law, owned and operated a custom dining restaurant out of the family farmhouse in central Iowa. The food served, in the classic American and French styles, was lauded by all who patronized the restaurant, which required a year-long wait for reservations.
Julie's children encouraged their mother to document all of her wonderful recipes in a cookbook. It turned out to be a very accessible, easy-to-follow guide for those who love good cooking. Most importantly, it preserved some long-standing family traditions and stories that will be cherished for years to come.
Please let us know if you'd like a copy and we'll have one sent at no charge. We hope it can be just one more way of getting through this period of isolation and social distancing while we wait for the Corona virus to pass.